Speaker Bio: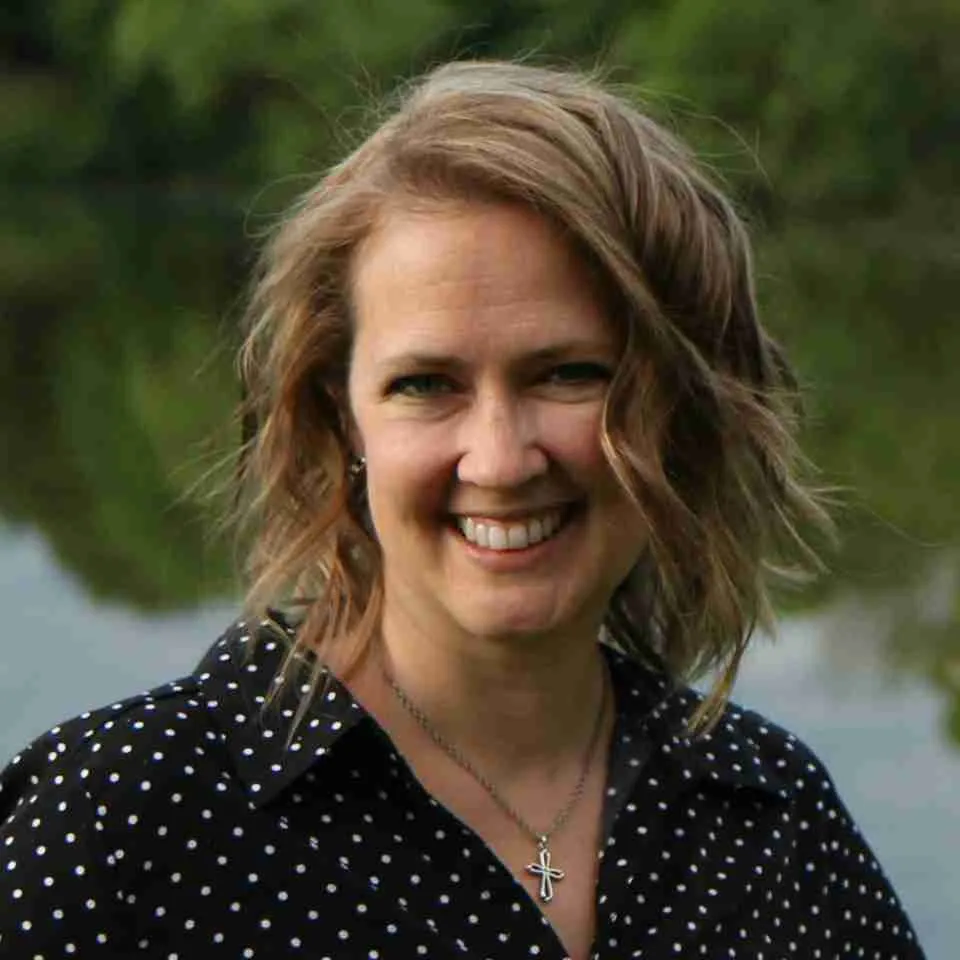 Jolene is passionate about cultivating a life well-lived, because when trials come a well-lived life doesn't just survive, it thrives. She knows the power of God to revive weary souls by being transformed from the inside out.
She has found healing from various traumas and experiences. Some of these were the result of faulty belief systems which began early by ravaging her young heart when she knew she should love Jesus and wanted to desperately. Through years of seeking emotional heath and growth, she has learned the power of seeing Hope beyond today and the freedom found in Christ.
Some of her life experiences include an eating disorder, self-harm, depression, signs of PTSD, acute anxiety, date rape and date rape resulting in pregnancy. In addition, she has fostered thirteen children in a period of fifteen months in a very unique living situation where her family was responsible for up to twelve children at a time.
As such, she is able to speak on a number of topics which may be of interest to your group. She is particularly interested in topics revolving around emotional health & how it ties to spiritual growth, soul-level healing, looking beyond behavior & circumstances, and how knowing Christ more helps us to rest in being known by Him.
She is passionate about seeing growth in the lives of believers and seeing the body of believers provide better care for one another. She believes freedom can be found in the powerful work of Christ and the guidance of the Holy Spirit.
Jolene created a tool to assist individuals process life and life's challenges, Unleash: Heart & Soul Care. Unleash Sheets can be used in regular quiet time with the Lord, or it can be used to work through hard decisions and heart healing. It can also be used to enhance the user's experience through a time of seeking professional counsel.
NOTE: Unleash Sheets is not a replacement to counseling or mentoring. Jolene is not a licensed counselor. She is an emotional health educator, coach, and soul care mentor.
In addition, Jolene facilitates Rise Up Writers which offers encouragement and equipping for Christian Communicators.
If you are interested in having Jolene speak at your next event or lead your women's retreat, please email your request to: jo@joleneunderwood.com
Unleash Retreat or Evening
Whether you have a small group gathering (local to the Austin, TX area) or are in charge of a weekend retreat, Jolene can come and lead a session or weekend of sessions centered around the Unleash Tool
Take time to draw near to God, learn to hear from Him, and experience God in a powerful way.
Finding the Courage to Face Fear & Live with Faith
Is fear holding you back from experiencing the peace, joy, and freedom Christ has for you? Jolene offers encouragement and heartfelt personal stories to share how you can move forward in your faith and break free from the fears holding you back from living with greater fullness because of Christ.
Keeping Yourself Refreshed in Christ
As Christians we often take on a lot of extra weight by trying to manage all of our external behaviors, and those of others. While outward management is vital in many ways, when it is done at the exclusion of internal transformation we'll continue to experience limited results. Through the work of Christ and the power of the Holy Spirit, we'll find our hearts refreshed from the inside out.
More topics coming soon in the areas of: emotional health, spiritual growth, freedom & healing in Christ, knowing Christ & being known by Christ in order to make Christ known, and more
Previous Engagements:
Women's Ministry Time (Family Camp) – September 8th
Brave Women's Conference: Living Room Sessions Leader : Brave to Take Care of Yourself – October 8th
Speaking Samples Online:
Pursuing the Intentional Life Podcast with Susan Seay

Hope Has A Voice Podcast: Unleashing Your SoulSaveSave
SaveSave