"God is great, God is good, let us thank him for our food. Amen."
This simple prayer has been said by many children over the years. Perhaps you know it too.
We used to pray a different meal time prayer. It had a before meal and after meal part, but since none of us remembered to stick around and talk to God after having our fill of food, we combined them together.
"Come Lord Jesus. Be our guest. Let these gifts to us be blessed. / Oh, give thanks unto the Lord, for he is good and his mercy endures forever. Amen."
At nighttime, I'd pray…
"Now I lay me down to sleep. I pray the Lord, my soul to keep. If I should die before I wake. I pray the Lord, my soul to take."
Death? Taking my soul? I'd like to keep it, thank you very much!
Between this prayer and the green shed light at the graveyard which I could see out my window, a fear of imminent death simmered every night.
Somehow, I still managed to sleep. I've always been a sleep needer.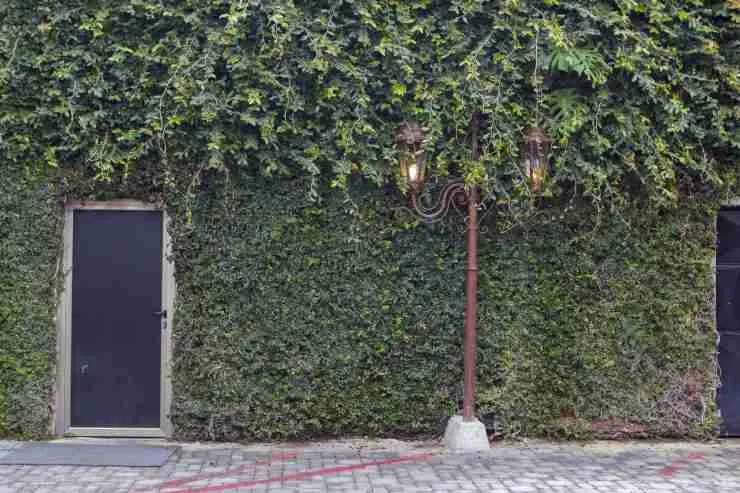 My prayers grew more complicated for a young mind when I memorized the Lord's Prayer in school. Instead of praying over my soul and wondering if I would die that night, I was proud of myself for remembering all the words in the proper order and felt rather accomplished as a person of prayer.
When I grew up, simple prayers didn't satisfy anymore. As I worked my way through how to pray in groups of others, awkwardness accompanied me. I think it does for a lot of us. Not knowing how to pray or what to say can keep us from praying altogether.
Maybe we believe we have to have a formula to talk to God, whether it's simple of fancy? Yet, prayer is about relational connection and transformation, not verbal banter.
One day my husband asked me about saying the Lord's Prayer so often. It sounded like rote repetition to him. I didn't want that and I told him how in each part of the prayer I considered what I might be saying to God in meaning, although the words always came out the same. Still, I began to lose interest in continuing this way as my primary source of feeling connected to God in prayer.
What I didn't realize was that I was already praying often in a different way. It was the means through which faith grew as a child.
Paul's exhortation to the church in Thessalonica, "Pray without ceasing." (1 Thessalonians 5:17) comes to mind as I consider what choosing prayer looks like.
The only way to pray without ceasing is to remember God is always present. We can talk to him at any moment. It's like having a constant dialogue box open with the very lover of your soul who knows you better than you know yourself, and it is good.
Whether our prayers are simple or complex, or short or long, the heart of prayer is actively engaging in conversation with God. Simple prayers are not wrong. Neither are long drawn-out pleas. Either of these may wear thin in their ability to impact our hearts though, when they become something we do for the sake of expectation or duty.
Choosing to pray is choosing to rely on the one who always hears. This kind of communication is not done from obligation, but from a heart that needs to know more of God. When our prayers seek to know the heart of God we find a God willing to share.
I talk to God like I'd talk to a friend. It happens while I'm driving, doing dishes, or laying in bed. We talk about the day and sometimes I let out my frustrations, my sadness, my hurt, and my anguish. I know he can take it and he'll never leave no matter how glad, sad, or mad I am.
Every now and then we laugh and play together too.
My prayers ran the gamut from, "Dear God, why! Please make this stop." to "God you're greatness is so amazing. My soul is on fire for you!"
When I think I can't pray at all anymore, I remember how the Holy Spirit intercedes and even in my moaning and desperation through tears, not words, I'm choosing prayer.
Prayer invites us to remember the presence of God with us at all times.
Prayer is for the one who is weary and worn as well as for the one who holds onto hope and shouts praises to the sky.
Prayer is for when we can't see anything good anymore and for when all we can see seems too good to be true.
Prayer is for the hurried and the over-hustled as well as the one who has waited too long to act.
Prayer draws us into the realm of seeing hearts and lives changed, and that changes everything.
Whether we come as a child with simple words, or like an adult full of the complexities of life, may we choose to say, "Come, Lord Jesus"
Do not be anxious about anything, but in everything by prayer and supplication with thanksgiving let your requests be made known to God. ~ Philippians 4:6
Many more verses on prayer can be found here on OpenBible.info.
[tweetthis twitter_handles="@theJoleneU"]Prayer draws us into the realm of seeing hearts and lives changed, and that changes everything. [/tweetthis]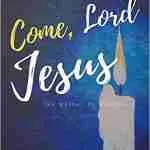 Also, don't miss this great new Advent book by my friend, and the founder of Grace Table, Kris Camealy. "Come Lord Jesus: The Weight of Waiting" is now available and sure to help us usher in a heart of prayer this Advent season.